Heaven Can Wait Equine Rescue has moved. If you are not automatically taken to the new site within 10 seconds, please click here: http://www.heavencanwaitequinerescue.org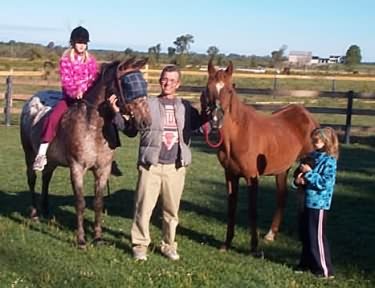 Hailey & Mac with their new family, the Coppins
---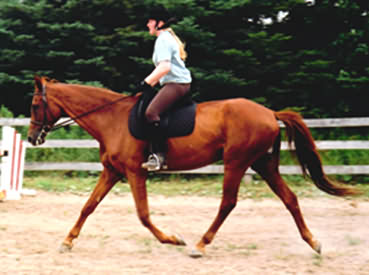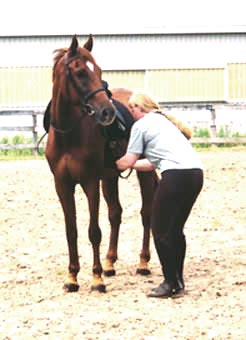 Chansy (old name: Quin) with his new owner, Tracie Bliss.
---

Finnie with new owner, Donna Bullard-Pease
---

Sadie with one of her new owner's students - fall 2001
---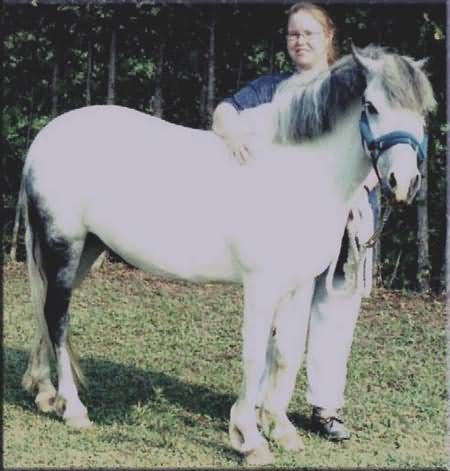 Peppermint with her new owner, Arienne Skelton.
---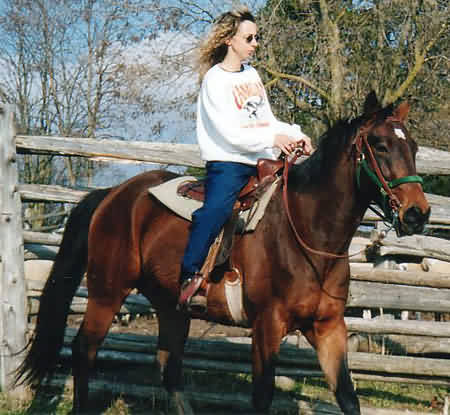 Hall, with new owner, Cynthia Farrell.
---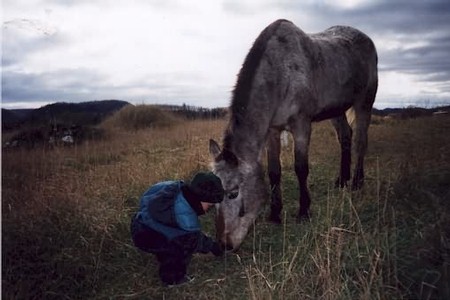 Freckles and friend
---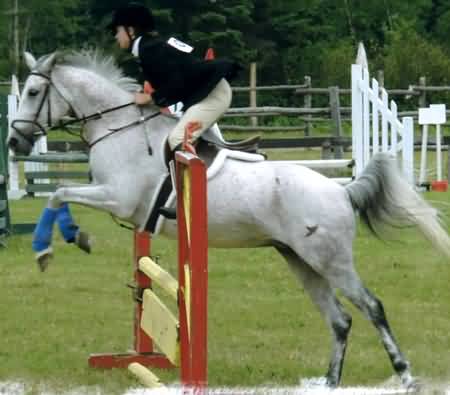 Spirit was sent to HCW because she continually bucked and reared.  Spirit was adopted by the Heroux family in May 2000. When she arrived at the Heroux farm she was ridden by my daughter Candace.   Because Candace has such a gentle nature Spirit responded very well to her.  They soon became inseparable.  The Heroux's realized that Spirit was loyal to only one person so they decided to sell her to Candace (with Claire's permission of course).  Since Candace has had Spirit she has worked very hard with her.  Spirit has turned out to be an excellent horse and loves and protects her owner to the fullest.   She no longer rears and only occassionally gives Candace a playful buck.  They are truly a team built out of love and loyalty.  She has kept her barn name of Spirit but because she has fulfilled my daughters lifetime dream she has given her the showname of "Spirit of Dreams". Here is a photo of Candace McMahon and Spirit  participating in the Pony Club Showjumping Qualifier in Chelmsford.
---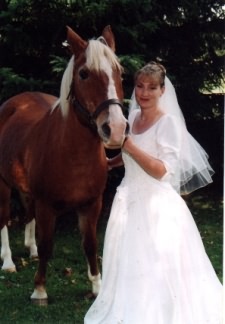 Wendy Swackhamer & Gambler on Wendy's Wedding Day - Oct 6, 2001.